Posts for tag: dental implant
By Sparta Dental Care
November 20, 2020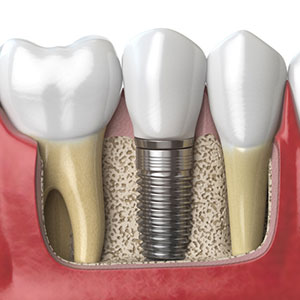 Getting a new implant tooth in only one day sounds too good to be true. But it's true—up to a point. Whether or not you can undergo an immediate crown replacement (attaching a crown to an implant right after surgery) will depend mostly on the underlying bone.
Traditionally, an implant crown isn't attached until several weeks after surgery to allow bone cells to grow and adhere to an implant's titanium surface (osseointegration). The gums are sutured back in place to protect the metal implant until it develops a durable hold within the bone. But this also leaves you with a noticeable missing tooth gap during the integration period.
A "tooth in a day" procedure gives you a full smile right after implant surgery. There is one catch, though—this first crown will be temporary and it won't be able to receive biting pressure.
Until the bone and implant fully integrate, attaching a full-sized permanent crown can damage the implant. To avoid this, the initial crown is slightly shorter than the future permanent crown. This prevents it from contacting solidly with teeth on the other jaw while biting or chewing, which can generate enough force to potentially damage the implant.
If you undergo an immediate-load crown on your implant, you'll have to return later for the full-length permanent crown. In the meantime, though, you'll avoid the embarrassment of a missing tooth in your smile.
With that said, the target bone must be healthy and intact for you to undergo a "tooth in a day" procedure. That isn't always the case with missing teeth—over time, bone volume can gradually diminish. The subsequent loss can complicate implant placement, which must be exact to achieve the most natural outcome. If extensive bone loss exists, you may need grafting to build up enough bone to adequately support an implant.
Even if an implant can be placed, the bone may still be too weak to allow for immediate crown placement. In that case, the traditional procedure may be the best course to allow the bone and implant to fully bond.
To determine if you're a candidate for a "tooth in a day" implant procedure, you'll first need to have a thorough dental exam that includes an assessment of bone health. If it's sound, you may be able to have a full smile right after implant surgery.
If you would like more information on dental implant restorations, please contact us or schedule an appointment for a consultation. You can also learn more about this topic by reading the Dear Doctor magazine article "Same-Day Tooth Replacement With Dental Implants."
By Sparta Dental Care
October 11, 2020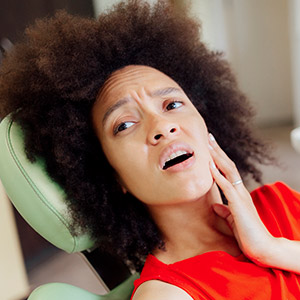 The subject of allergies covers a wide swath in medicine. Among other things, people have allergic reactions to animal fur, various foods and plant pollen. The effects are equally wide-ranging, anything from a mild rash to anaphylaxis, a life-threatening shutdown of the body's vital systems.
Approximately 5% of people are also allergic to various metals including nickel, cobalt, chromium and gold. Reactions to metal can occur when an allergic person comes in contact with items like jewelry, clothing or even mobile phones. There's even a chance of a metal allergy reaction from certain kinds of dental work.
It's unlikely, though, that you should be concerned if you're considering dental treatment or cosmetic work to upgrade your smile. Although allergic reactions like inflammation or a rash have been known to occur with amalgam "silver" fillings, it's quite rare. It's even less of a concern since "tooth-colored" materials for fillings are now outpacing the use of amalgam fillings, which are used in out-of-sight back teeth.
Of course, metal is used for other dental treatments besides fillings, including the most popular of tooth replacement systems, dental implants. An implant is essentially a metal post, usually made of pure titanium or a titanium alloy, which is imbedded into the jawbone. Even so, there's little chance you'll develop an allergic reaction to them.
For one thing, titanium is highly prized in both medical and dental treatments because of its biocompatibility. This means titanium devices like prosthetic joints and implants won't normally disrupt or cause reactions with human tissue. Titanium is also osteophilic: Bone cells readily grow and adhere to titanium surfaces, a major reason for dental implants' long-term durability.
That's not to say titanium allergies don't exist, but their occurrence is very low. One recent study detected a titanium allergy in only 0.6% of 1,500 implant patients who participated.
At worst, you may need to consider a different type of tooth replacement restoration in the rare chance you have a titanium allergy. More than likely, though, you'll be able obtain implants and enjoy the transformation they can bring to your smile.
If you would like more information on allergic reactions and dental restorations, please contact us or schedule an appointment for a consultation. You can also learn more about this topic by reading the Dear Doctor magazine article "Metal Allergies to Dental Implants."
By Sparta Dental Care
September 07, 2019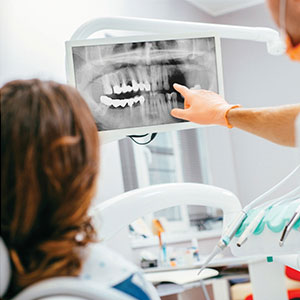 Years ago, disease or trauma robbed you of one of your teeth. At the time you might have opted for an affordable solution, like a partial denture. But now you'd like to restore that missing tooth with a dental implant, the most life-like tooth replacement available.
That's a great decision. But there may be a hiccup along the way to your new implant: the state of the underlying jawbone. Implants need a certain amount of bone for proper placement. If not enough is present, that may cause an interruption in your plans—and that could be a real possibility if your tooth has been missing for some time.
That's because, like other living tissues, bone has a growth cycle: Old bone cells die and dissolve, while new cells form to take their place. In the jaw, the force produced by teeth during chewing helps to keep this growth process in the bone functioning at a healthy pace.
When a tooth goes missing, though, so does this chewing stimulation. A lack of stimulation can slow the growth rate for that part of the bone and its volume can diminish over time. It's possible for a quarter of the bone volume to be lost within the first year after losing a tooth.
If you've experienced that level of bone loss, we may not be able to place an implant—yet. You might still have a few options. For one, we could attempt to regenerate some of the bone through grafting. Bone material grafted into the affected area can serve as a scaffold for new bone cells to form and adhere. Over time, this could result in a sufficient amount of regenerated bone to support a dental implant.
Another possibility might be to install a smaller diameter implant like those used to support removable dentures. Because they're smaller they require less bone than standard-sized implants. They're not for every situation, though, and are best suited for situations where aesthetics isn't a priority.
To know what your options are regarding an implant-based restoration, you'll need to undergo a thorough evaluation of your oral health, including supporting bone. Depending on your situation, you may still be able to renew your smile with this premier tooth replacement option.
If you would like more information on dental implants, please contact us or schedule an appointment for a consultation. You can also learn more about this topic by reading the Dear Doctor magazine article "Dental Implants After Previous Tooth Loss."