Posts for: April, 2015
By Sparta Dental Care
April 24, 2015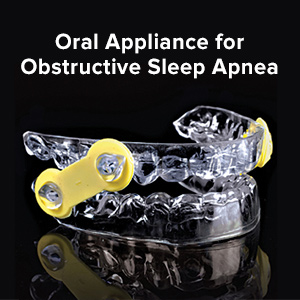 Daily fatigue or complaints of your snoring from family have led you to see your doctor about the problem. After an exam and a test session in a sleep lab, your problem now has a name — obstructive sleep apnea.
This common sleep-related breathing disorder (SRBD) occurs when the soft tissues in the back of the throat over-relax during sleep. The relaxed tissues obstruct air flow to the trachea (windpipe) and cause "apnea," where you cease to breathe. The lack of oxygen causes you to wake, even for a micro-second, to begin breathing again. This may occur multiple times throughout the night, diminishing the quality of your sleep and leading not only to drowsiness and daily fatigue but also contribute to cardiovascular disease or other systemic conditions.
The most effective treatment for sleep apnea is the use of a Continuous Positive Airway Pressure (CPAP) machine while you sleep. The machine delivers pressurized air to a face mask you wear while you sleep; the additional pressure keeps the airway open. However, a CPAP machine does have a few disadvantages, including discomfort while attached to the machine, nasal congestion and dryness, or claustrophobia. These effects can be so pronounced for some patients, they're unable to adjust themselves to the machine.
If you have mild to moderate sleep apnea, there may be an alternative — a custom-fitted oral appliance we manufacture for you to wear in your mouth while you sleep. The appliance pulls the lower jaw forward resulting in a wider opening of the airway. In addition to being less cumbersome than a CPAP mask, an oral appliance is easier to wear, compact in size for easy travel and doesn't require electricity.
While an oral appliance is an effective alternative to a CPAP machine for many patients, it does have a few disadvantages including problems with saliva flow (too much or too little), muscle or teeth soreness and minor tooth or jaw movement. Still, an oral appliance might be the right solution to relieve your sleep apnea over the long-term.
If you would like more information on treatments for sleep apnea, please contact us or schedule an appointment for a consultation. You can also learn more about this topic by reading the Dear Doctor magazine articles "Sleep Disorders & Dentistry" and "Sleep Apnea FAQs."
By Sparta Dental Care
April 09, 2015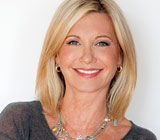 Singer Olivia Newton-John's daughter Chloe is now a lovely, grown woman, but Olivia recently recounted to Dear Doctor magazine a rather creative method she found to sooth Chloe's teething troubles many years ago.
"When Chloe was a baby and teething I remember using a frozen bagel for her sore gums," Olivia said. "She loved it!"
Cold is often very soothing to a teething child's gums. In fact, the American Academy of Pediatric Dentistry (AAPD) recommends using a clean, chilled, rubber teething ring, or cold wet washcloth. Chilled pacifiers can also be helpful. Be sure not to freeze teething rings or pacifiers as ice can actually burn sensitive mouth tissues.
Older teethers can sometimes find relieve from cold foods such as popsicles (or bagels!) but make sure your child eats these sugar-containing foods only at mealtimes so as not to promote tooth decay.
If your baby has not yet begun the teething (or tooth-eruption) process, you can expect it to begin usually between six and nine months. It may, however, start as early as three months or as late as twelve months.
Teething symptoms vary among children, as does the length of time it takes for a tooth to make its appearance. But many parents notice the following signs:
Irritability
Biting and gnawing
Gum swelling
Chin (facial) rash
Disrupted sleeping patterns
Ear rubbing
Drooling
Decreased appetite
These symptoms are usually most bothersome during the week that the tooth is breaking (erupting) through the gums, starting about four days before and lasting about three days after the tooth appears.
Occasionally, teething discomfort can be considerable. If that is the case with your baby, you can give her or him acetaminophen or ibuprofen in the appropriate dose (check with your pharmacist if you're not sure what that is). The medicine should be swallowed — not massaged into the gums, as this can also burn. Numbing agents should not be used for children under 2, except under the advice and supervision of a healthcare professional.
If you would like to learn more about teething or any other child-related oral health issue, please contact us or schedule an appointment for a consultation. If you would like to read Dear Doctor's entire interview with Olivia Newton-John, please see "Olivia Newton-John." Dear Doctor also has more on "Teething Troubles."