Posts for: February, 2015
By Sparta Dental Care
February 23, 2015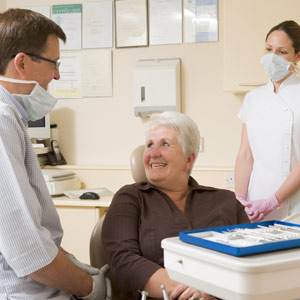 Implants are highly regarded by both dentists and patients for their versatility and durability. But it's their life-like appearance that "seals the deal" as the restoration of choice — not only mimicking an individual tooth, but emerging from the gum line and blending indistinguishably with other teeth in color and symmetry.
To achieve this result, we must consider a few factors beforehand, particularly the amount of bone available at the intended implant site. An implant requires a certain amount of bone to properly position it for the most natural crown appearance. The bone present around adjacent teeth can also affect your appearance: in the absence of adequate bone the papillae, triangular shaped gum tissue between teeth, may not regenerate properly between the implant and the natural teeth. This can leave a noticeable void, what dentists call "black hole disease."
Bone loss is a significant problem particularly after tooth loss. It's quite possible for you to lose a quarter of the bone's width in the first year after tooth loss. To avoid this, we often use bone grafting techniques immediately after extraction to lessen bone loss; if it's already occurred we may be able to use similar reconstructive techniques to rebuild and encourage renewed bone growth. In the end, though, if there remains a significant level of bone loss it may be necessary to consider another option for tooth replacement other than implants.
The thickness of your gum tissue, a genetic trait, can also have an impact on the implant's ultimate appearance. Thicker gum tissues are generally more resilient and easier to work with surgically. Thinner gum tissues are more susceptible to recession and tend to be more translucent, which could cause the underlying metal implant to be visible. Thus, working with thinner gum tissues requires a more delicate approach when trying to achieve a visually appealing result.
All these factors must be balanced, from implantation to final crown placement. But with careful planning and attention to detail throughout the process, many of these issues can be overcome to produce a satisfying result — a new and appealing smile.
If you would like more information on the aesthetics of dental implants, please contact us or schedule an appointment for a consultation. You can also learn more about this topic by reading the Dear Doctor magazine article "Matching Teeth & Implants."
By Sparta Dental Care
February 13, 2015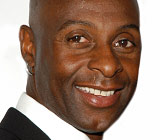 Athletic activity can boost your health, but many sports also carry some risk — especially to the teeth. This is something NFL wide receiver Jerry Rice well knows.
"Football can be brutal — injuries, including those to the face and mouth, are a common risk for any player," Rice noted in an interview with Dear Doctor magazine. In fact, Rice himself chipped a couple of teeth, which were repaired with crowns. "There wasn't a lot of focus on protecting your teeth in high school," Rice recalled.
You don't have to be a legend of the NFL to benefit from the type of high-quality mouthguard a dentist can make for you or your child. Consider that:
An athlete is 60 times more likely to suffer harm to the teeth when not wearing a mouthguard.
Mouthguards prevent an estimated 200,000 or more injuries each year.
Sports-related dental injuries account for more than 600,000 emergency room visits annually.
Each knocked-out tooth that is not properly preserved or replanted can cause lifetime dental costs of $10,000 to $20,000.
You and/or your child should wear a mouthguard if you participate in sports involving a ball, stick, puck, or physical contact with another player. Mouthguards should be used for practice as well as actual games.
It's also important to be aware that all mouthguards are not created equal. To get the highest level of protection and comfort, you'll want to have one custom-fitted and professionally made. This will involve a visit to our office so that we can make a precise model of your teeth that is used to create a custom guard. A properly fitted mouthguard is protective, comfortable, resilient, tear-resistant, odorless, tasteless and not bulky. It has excellent retention, fit, and sufficient thickness in critical areas.
If you are concerned about dental injuries or interested in learning more about mouthguards, please contact us today to schedule an appointment for a consultation. If you would like to read Dear Doctor's entire interview with Jerry Rice, please see "Jerry Rice." Dear Doctor also has more on "Athletic Mouthguards." and "An Introduction to Sports Injuries & Dentistry."