Posts for: May, 2014
By Sparta Dental Care
May 16, 2014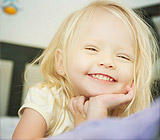 When it comes to dental procedures, not everybody has the same comfort level; what's easily tolerated by some can be a major source of anxiety and stress for others. In fact, by some estimates perhaps 10 to 15 percent of Americans avoid visiting the dentist entirely because of the fear factor — and this applies to kids as well as adults. So what should you do if your child needs dental work but is seriously scared of the chair? Here are the top five reasons for considering conscious sedation to relieve your child's dental anxiety.
It allows dentists to treat children and teens who would otherwise be too fearful to come in. This can be especially useful when invasive treatments like root canals or extractions are needed. When problems are treated at an early stage, it's often possible to prevent more extensive work from being required later; this can reduce the overall cost of treatment — and also help to preserve the natural teeth!
Dentists who use pediatric conscious sedation are specially qualified to do so. Advanced training and continuing education are part of the qualification process. In addition, emergency life support equipment is kept on hand, and practitioners are familiar with its use.
The medications used are safe and effective. New, fast-acting drugs get the job done and then leave the body quickly. They are commonly administered by mouth (orally), so there is no need to fear the needle. While any type of sedation comes with a slight risk, minimal conscious sedation is a lower-risk alternative to deeper levels of sedation, or general anesthesia.
A designated staff member monitors your child at all times. Vital signs such as heart rate, blood oxygen level, respiration rate, blood pressure and temperature are constantly under observation. This helps ensure that the level of sedation remains effective, yet safe.
It can form a foundation for stress-free dental treatment in the years to come. No one wants to put their child through a terrifying experience — especially when the fearful memories could prevent them from getting necessary treatment in the future. With conscious sedation, that's not an issue. In fact, with many of the medications currently in use, your child may not even remember the procedure when it's over.
Dental anxiety can be a serious problem — but it's good to know there are ways to control it. If you would like more information, call our office to arrange a consultation. You can learn more in the Dear Doctor magazine article "Sedation Dentistry for Kids."
By Sparta Dental Care
May 01, 2014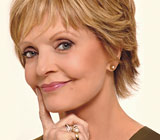 Florence Henderson, star of one of television's most beloved situation comedies, is still actively engaged in a variety of projects at 75-plus years of age. Her bright smile was part of her character as Carol Brady in The Brady Bunch, a popular sitcom that played for five seasons from 1969 to 1974. Though the show was discontinued, syndicated episodes continue to play in the U.S. and 122 other countries.
"I played Carol as the mother I always wished I had," she told Dear Doctor magazine. Her portrayal of mother and wife in a blended family with six children won her the Smithsonian Institution's TV Land Pop Culture Icon Award, which is on display in the National Museum of American History in Washington, DC.
After her successes on Broadway and in television, she was selected for numerous product endorsements, and The Wall Street Journal ranked her #5 in their top ten television endorsers based on viewer satisfaction. One of the products she endorsed was Polident, a brand of denture cleaners and adhesives. However, Henderson has revealed that she has her own natural teeth and does not wear dentures. Her advice to others who want to keep their natural teeth is to pay attention to prevention. "I think the most important thing one can do as with any health issue is prevention," she said. "Flossing, brushing, and regular dental checkups are vitally important if you want to keep your natural teeth."
When she was 22, she says, she had four impacted wisdom teeth removed at the same time. This experience made her aware of the importance of dental care, and since then she has had a checkup every six months. Wherever she travels, she says that she always has mouthwash, dental floss, toothpaste, and a toothbrush on the set.
Contact us today to schedule an appointment to discuss your questions about tooth care. You can learn more about Florence Henderson by reading the Dear Doctor magazine interview "Florence Henderson, America's Favorite TV Mom Has Many Reasons to Smile."